This website is devoted to keeping the Members of the Pine Lakes Ranch Home owners Association up-to-date on the affairs of the Ranch, to provide useful information about maintaining their property, and give insights into the amenities of the Ranch and the surrounding area.


Pine Lakes Ranch Homeowners Association
1811 Pine Lakes Ranch Drive
Cascade, Idaho  83611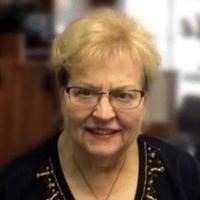 KITTY LIGHTFOOT
                                           1947- Sept 5, 2021

Many of us are feeling the loss of this extraordinary person.  I, personally, am in denial. She was our friend and our "go to" person for advice.  She was smart, detail oriented and a fierce advocate for following rules and protocol.  She was a leader.  She was dependable. She was talented, artistic and gutsy.  To say that she will be  missed here at Pine Lakes Ranch is an understatement.  Even as I look at the Rock at the entrance of Pine Lakes Ranch, it brings back memories of her leadership in creating a beautiful entrance to the Ranch.

Kitty and Ron Lightfoot moved to Pine Lakes Ranch in 2000.  Kitty designed a beautiful log house which became their home.  Kitty was always busy.  She was a quilter, a painter, an entrepreneur.  She was active with the Cascade Medical Center Auxiliary, the American Legion Auxiliary, and was a long term Pine Lakes Ranch Board member and served as president for a number of years.  With her business background, she was meticulous with the Pine Lakes Ranch coffers.

Last October, as Kitty and I sat in my dining room planning the Pine Lakes Annual Meeting, we didn't know that the next ten months would be the fight of her life.  Kitty found out that month that she had cancer.  She began treatments and, for a while her cancer was in remission.  She even took a trip in July to the mid-west to visit with family.  When she returned from the trip the cancer had increased in intensity and she began treatments again.  I never saw her give up hope of beating it.  She even planned to run for another term on the Pine Lakes Ranch Board this fall. 

Kitty, you left us some "big shoes" to fill.  We will think of you often.  We will probably say "What would Kitty have done?" many times in the years to come.  All I can say is "Thank you" for all you have done for so many.  Bye for now.


If you would like to send a message to Ron you can address it to Ron Lightfoot, 1745 Pine Lakes Ranch Dr. Cascade, ID 83611